Winter Baby Gear
As we are quickly easing into Winter here in Chicago, I realized I needed to stock up on winter gear for the baby even quicker! Since Remy was born in April, we only had to endure the chilly temps for a few weeks and honestly, it wasn't ever below 30 degrees. Already this month we have seen snow and below freezing temps - brr!
When it comes to keeping the baby warm, I really prioritized function since we are outside a LOT (stroller-ing from home to daycare, daycare to home, home to dinner, and on and on). I needed things that work and stay put on my squirmy 6 month old. These are the things that I ordered or considered ordering.
FOR THE STROLLER
I am in LOVE with these warmmuffs from 7am! They are a lifesaver because they clip onto the stroller. My husband does daycare drop-off and I do pick-up, so we both have toasty hands while pushing the stroller! Goodbye lost gloves. Also, you can easily pull your hand out to adjust those squirmy babes.
We also invested in the stroller foot muff from Uppababy. It keeps Remy toasty, without having to mess with a huge coat, blanket, etc. It's a nice addition to the stroller and will grow with him through toddler age. Although, I must admit I am tempted to swap it for the 7am version. Albeit, a bit more expensive, it seems to have a solid hood that would cut down on my struggling to get a hat on the baby in the mornings! Jury's out, but both are great options.
BABY BUNTINGS AND SNOWSUITS
We ordered this Columbia snowsuit in black for Remy, since his daycare required a warm snowsuit for their winter walks. I also love the warm, sherpa lined options from Carter's for Target.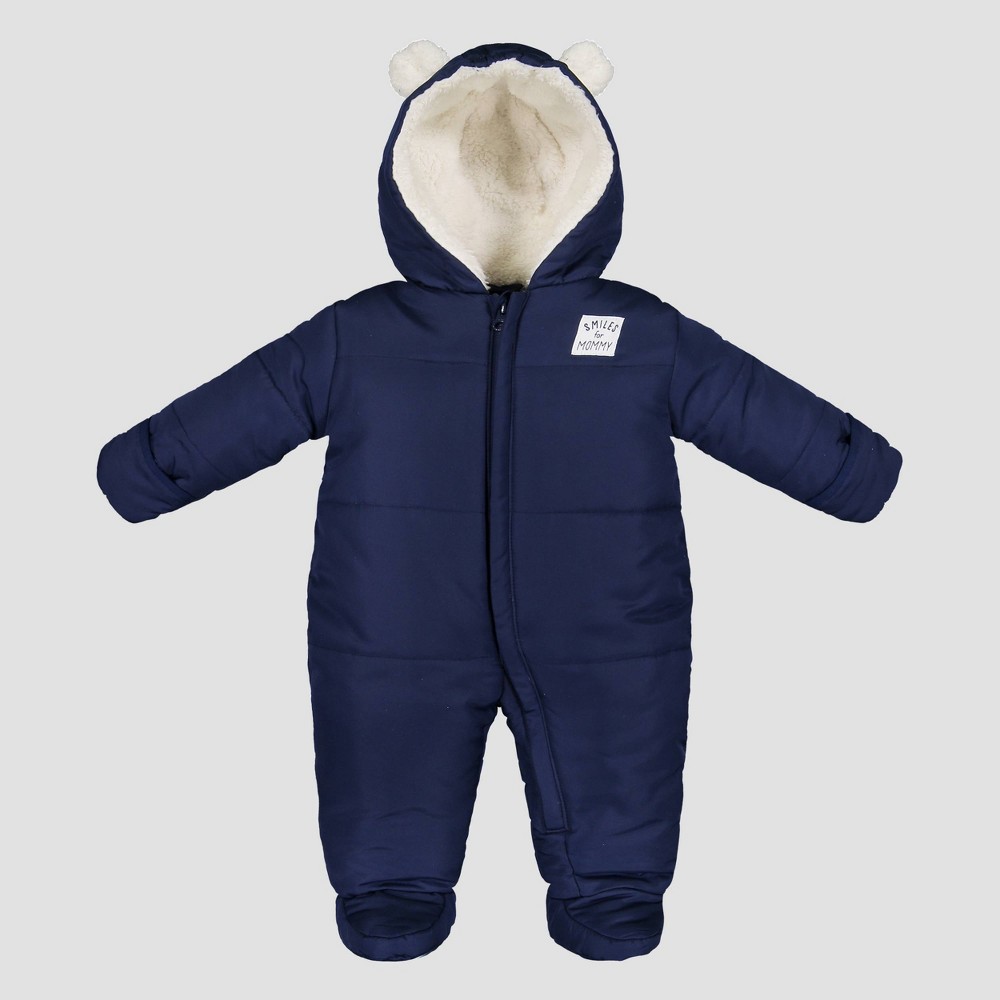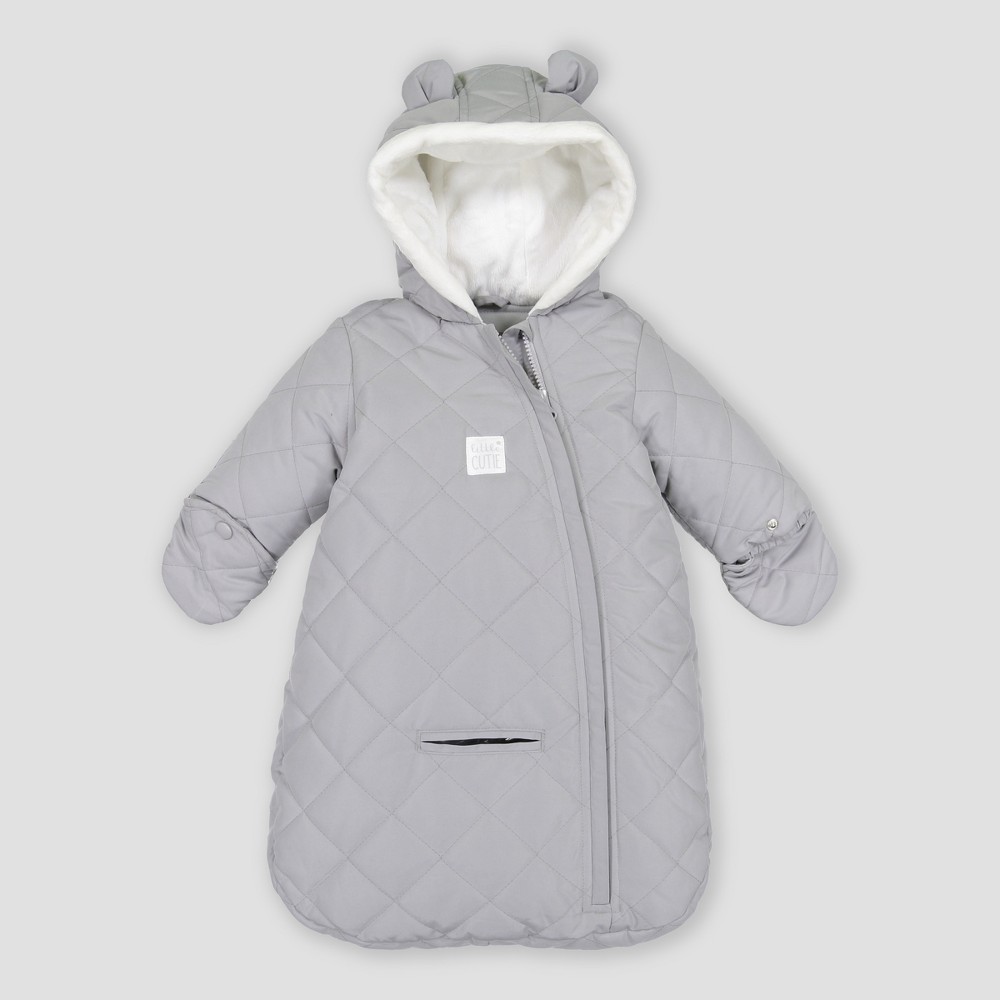 Carter's Gray Snowsuit from Target
FOR THE CAR
The car seat is fairly easy because you really only risk the baby braving the elements when you are toting to and from the car. We bought this last year for the car seat and it works great! It stays dry in the snow and keeps the baby nice and toasty. We also bought this amazing ice scraper a few years ago and had to share - if your ice scraper doesn't have a built-in glove, you need to upgrade NOW!